Key Personnel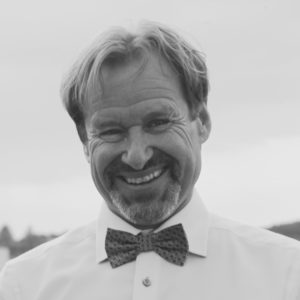 Are Børgesen
Founder, Chairman and CEO
is the Founder, Chairman & CEO of Tidal Sails AS is a former pilot turned entrepreneur and innovator. He served as a Wideroe Airline Commander, where he was employed for 23 years. His background encompasses the Royal Norwegian Army – Officer School, and North American Institute of Aviation, where he graduated as a commercial pilot. He has since taken classes in philosophy and psychology at the University of Tromsø, and University College of Haugesund, Norway. He holds several patents to his name and has spoken at numerous tidal conferences across the world for over a decade.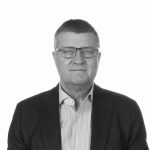 is a former high-ranking officer with almost 40 years of work experience from the Armed Forces at all levels; including more than 25 years of leadership and management experience nationally and internationally, over 6 years military education at Norwegian Defense College and classes at NATO's Defense College. Furthermore, he served 11 years at NATO's political headquarters and other NATO and EU institutions. He has been advisor in military affairs to the Norwegian Ambassadors to NATO and the EU, and holds extensive experience in project management, plans development and crisis management, to name but a few.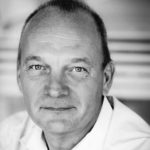 holds a degree in mechanical engineering and an MSc in Industrial Economics and Technology Management from the Norwegian Institute of Technology (NTH). A former sergeant in the Norwegian army, Bendik has previously held a number of financial controller positions.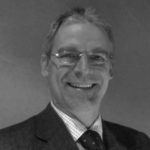 also with background from regatta sailing, graduated with Honours in 1987 BEng in Civil Engineering, Univ. of Strathclyde, Glasgow. In 1994, he received his Diploma from the Norwegian Business School (BI) From 1987-2003 a range of exams within higher mathematics, combustion, pollution and fire related topics as part of his PhD within Turbulent Gas Jet Fires. 1997-2004 he held the position of assistant professor in Fire Engineering at Stord/Haugesund University He was the first CTO of Tidal Sails in 2004, and he identified the exceptional energy extraction capacity of the technology. He since worked as CTO for Westcon, and then for Statoil. He is now back in Tidal Sails as an eager CTO and project manager.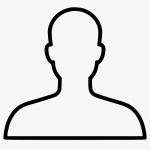 Jan Petter Holm
Controller
holds a MBA from Norwegian School of Economics and Administration, early investor in Tidal Sails AS, former CFO of Tidal Sails AS – now supporting the company with business strategy, SkatteFUNN R&D tax incentive scheme and shareholders register, working full time as Senior Economic Adviser in Norwegian Maritime Authority in Haugesund, Norway. Great passion for following world economic macro trends and investing in the technology, material sector and in the crypto space. Trading weekly including using options strategies on the NY Stock Exchange.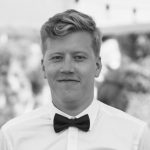 holds a degree in Political Science from the University of Oslo and an MSc in Political Economy from the BI Norwegian Business School which, along with his background in public administration, has given him a firm understanding of political and bureaucratic processes. Erik joined Tidal Sails as CIO in 2012.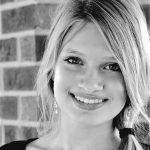 Alexandra Lee Børgesen
Engineering
holds a Bachelor's degree in Computer Engineering from Florida State University. After finishing her studies, she has worked as an Embedded Software Engineer.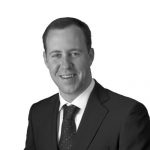 Ivan Schrooyen
Hydro Engineer
currently serves as Hydro Engineer at Tidal Sails AS. He graduated in 2011 from Université Libre de Bruxelles in Belgium and holds a Master's Degree in Aeronautics / Fluid Mechanics. Over the last couple of years, Ivan has mainly worked for the marine industry across Europe and has quickly acquired a multidisciplinary skillset including various technical fields of expertise (CFD, hydrodynamics, automation, concept design, 3D modelling, etc.), commercial awareness, product development and research and development. On the side, his multiple passions for boats, skiing and kiting give him additional knowledge when it comes to the technical development of Tidal Sails. Ivan has joined the team in April 2020.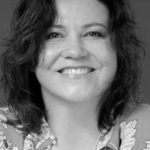 Nina Borud
Business Development Manager
Nina's background includes business development management for The British Norwegian Chamber of Commerce in addition to over 25 years experience from the entertainments industry in both Norway and England. She is an Adjunct with Practical Pedagogy from the National Academy of the Arts (KhiO) in Oslo, Norway.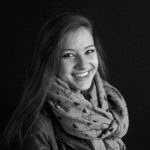 Madeline Lee Børgesen
Marketing and Event Management
holds a Bachelors Degree from Kristiania University College in marketing and brand management. During her studies she has been involved in several projects involving green ways of living, thinking and eating. She has gained experience working as a marketing co-ordinator of events. Three years with JCP Nordic. Her role is co-ordinating marketing activities and working with sub- contractors in this important aspect of the project and educational outreach activities.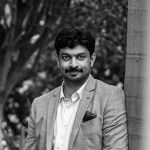 K. R. Prajwal
Business Development Officer – India/Central Asia
K R Prajwal holds a MTech degree in Power Electronics from VTU, India and MSc in Marine Renewable Energy from University of Plymouth, UK. During his studies in UK, he tested an OWC wave energy converter for dynamic performance analysis as part of WETFEET in collaboration with IST, Portugal. He has gained experience by dealing with clients during his stint at ABB, India and also has done several freelancing projects for different wave energy companies worldwide. His role is to expand the company footprint in Asia.